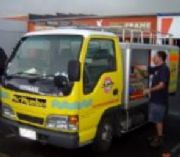 Experts in Blocked Drains & Drain Replacement
Do you need assistance with blocked drains? Have you encountered a blocked drain emergency? Whether you require emergency solutions when it comes to drain unblocking for your Auckland home, need cost effective gutter replacement or need our drain unblockers to make light work of a stubborn blockage, Mr Plumber is the perfect choice for you.
We can unclog a blocked drain, complete a gutter replacement, replace you drains, use cameras to determine the source of a blockage and install drainage systems specifically for your home. Blocked utilities such as baths, sewers, toilets, sinks and stormwater drains are not only a nuisance, but can pose major health risks and pose safety issues. Whether it's at your business or home our experts have the equipment, experience and technology to locate and repair your drainage issues quickly and efficiently no matter what the cause.
Common Causes of Blocked Drains
These are caused by a number of issues, with some of these being easily avoided;
Trees roots – which are the most common cause. During dry weather the roots search out draining systems for water, entering the system through joints, inspection caps and cracks, the roots not only cause blockages, but also can cause major damage over time to the drainage system.
Improperly maintained gutters; without regular gutter cleaning, build up can occur which not only leads to blockages, but may also require significant gutter repairs to remedy. Our team of experts provide regular gutter cleaning and repairs in Auckland, Christchurch, Hamilton, and many other areas throughout New Zealand.
Common kitchen causes; Cooking fat, oil and grease solidifies when cooled inside the pipe causing it to block the drain over time.
Toilet ducks accidentally being flushed down the toilet.
Using incorrect papers, such as newspaper, instead of toilet paper.
Disposing of excess cement plaster down pipes.
Using the toilet to dispose of sanitary pads, disposable nappies and tampons.
Hard to avoid ground movement can also cause pipes to sag and block.
Our Range of Services
To rectify your blocked drain issues we use a range of equipment to clean or replace your drains;
Tree Root Invasion – Our expert drain unblockers operate equipment ranging from electric cleaning machines to high velocity hydro jets that de-grease and remove roots effectively.
CCTV Camera Drain – The latest technology CCTV inspection cameras can locate and determine the fault or blockage to enable us to fix the problem as quickly and efficiently as possible.
Replace Drains– As well as offering effective unblocking services, our certified drainlayers also repair or replace drains and lay new drainage.
Contact Us Today
Is our expert plumbing service the perfect fit for your needs? Call us today on 0800 677 586. Alternatively, you can you can also use our online enquiry form here for a quick quote.